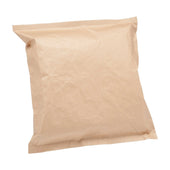 Simplot Conquest Julienne Clear Coat Potato Fries, 5 Pound -- 6 per case.
Rewards Eligible
Cash Rebates
Simplot Conquest Julienne Cut Fries French Fries Clear-coated, julienne-cut fries Provides triple the hold time than conventional fries Provides greater plate coverage Ideal for frying as well as baking Suitable for high-volume operations 0 g trans fat 0 mg cholesterol Gluten free Halal certified Vegan Lacto-Ovo Vegetarian Shelf life: 730 days 5 lb. (2.27 kg) each 6 packs per case The Simplot Conquest Clear Coated Julienne Cut Fries have a clear starch coating. With a longer holding time and greater plate coverage than conventional fries, these fries are ideal for high-volume operations. Available in a bulk case of 6 packs, the Simplot Conquest Julienne Cut Fries are suitable for cafes, diners, and food trucks. Conquest(R): the Stand-Out in Take-Out. Clear batter triples the hold time compared to conventional fries, reducing waste and food cost. Extra Long Fancy length with great potato flavor that are great baked or fried. Preparation instruction: DEEP FRY: Preheat fryer to 345F. Fill fryer no more than 1/2 full. Fry for 2 to 2 1/2 minutes. CONVECTION OVEN: Preheat oven to 375F. Place 2 pounds of frozen products in a single layer on sheet pan. Bake 8-10 minutes. STANDARD OVEN: Preheat oven to 375F. Arrange in a single layer on sheet pan. Bake for 15-20 minutes. Conquest - Fries 3/16" JSS 6/5#
| | |
| --- | --- |
| Manufacturer: | JR Simplot Company |
| GTIN: | 10071179027621 |
| SKU: | 21202372 |
Sign up to view additional product details and see reviews
Get served the rewards you deserve. It's free and easy to join.
Sign Up For Rewards
Already have an account? Sign In
Members near you purchased from:
Buy it now: